Our Mission
The goal of Patchen Community Square is to create a beautiful space in the heart of Bed-Stuy where all walks of life are welcome. This is a space for neighbors to congregate, feel safe, and be heard all while enjoying the benefits of greenery in an urban neighborhood.
We recognize that the act of reclaiming public land for community use is a political act, and as such we aim to be a space that facilitates activism for the oppressed in our community. This includes actively enforcing our safe space policy and rallying against racism, sexism, transphobia, homophobia, ableism, ageism, and other forms of oppression.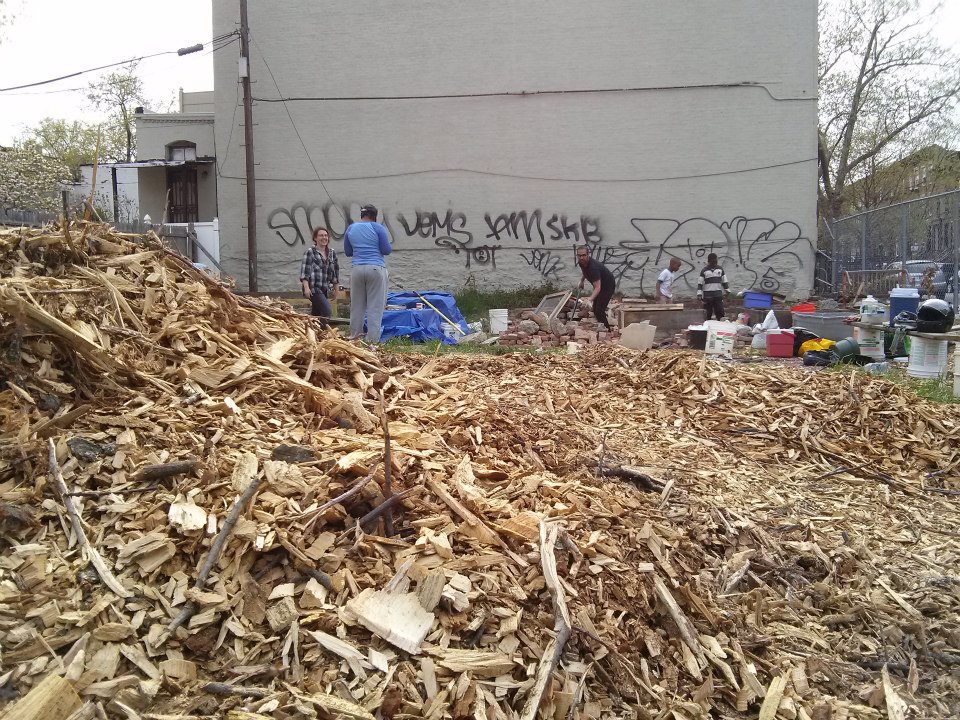 "When we started the garden, it was a blank slate. Every weekend a small crew of neighbors would be in the garden working together cleaning, building and planting. Since then, neighbors have left and new ones have joined, but it's the impact of each person's work and their input that makes the garden such a magical place."
— Alison, Co-Founder and Member
Our Story
Patchen Community Square was founded in 2012 through signs posted by 596 Acres on the fence. Neighbors and the Patchen Avenue Block Association began discussing plans for the space through their website and meeting together. In June, Community Board 3 and 596 Acres provided letters of support for licensing from HPD and Green Thumb and official licensing came in July of that year.
In 2015, Patchen Community Square was placed on HPD's list of lots that were to be built upon for Mayor diBlasio's commitment to 20,000 units of affordable housing. Working with 596 Acres, we learned that the garden was zoned 6B and approximately 10 units costing $3,200/mo for a family a four could be built in the space. In 2016, after a year of advocating with the help of 596 Acres, the NYC Community Garden Coalition, and citywide coalition of community gardeners (some of whom were also on the HPD list of lots), the garden was conveyed to the Parks Department where it will remain for future residents to use and garden.
A Big Thanks! to our friends at: Green Thumb, 596acres, NYC Community Garden Coalition, Community Board 3, Citizens Committee for New York, Build it Green, IOBY.
Admin Team
Lead Organizers:
Kenny Edwards
Alison Iven
Treasurer:
Regina Edwards
Communications:
Becky Waddell
Brian Spitzer
Community Organizer:
Ilene Richman
Mediation Committee
TBD
Mediation Alternate:
TBD